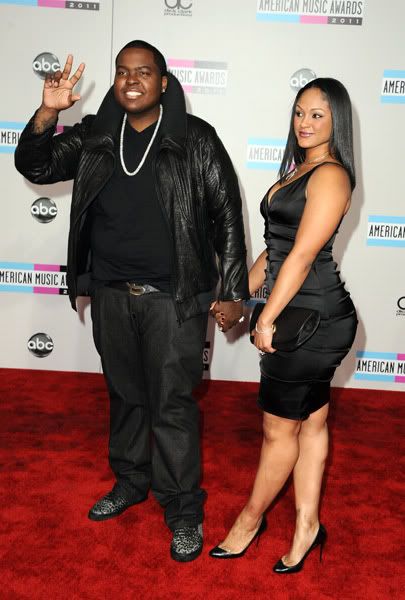 Well isn't that convenient.
Sean Kingston
dipped into his homie
Drake
's pool-o-strippers for his new chick of the moment. Sean had
video
chick
Maliah Michel
on his arm at Sunday night's American Music Awards. And he's gushing his love for her all over twitter.
Why strippers are still winning under the cut...
Sean Kingston is on the road to recovery...with a booty model/video vixen/stripper by his side. He brought Texas chick Maliah Michel--the same chick that had Drake on emo-rapper status in the "Find Your Love" video and who got a shout out in another song of his--on public display this weekend. Sean tweeted the pic above saying:
Such a kodak moment! Lol swagg
And Maliah tweeted her own pic saying,
"Me and my booski @seankingston @ AMA's."
But when folks went in saying he's just getting Drake's leftovers since the "Take Care" rapper
was "dating" her April 2010,
he responded: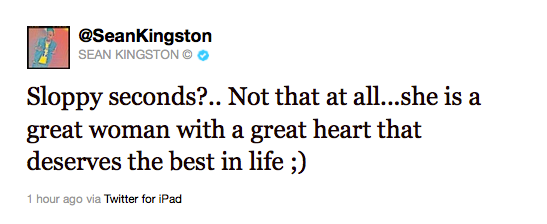 That response has been mysteriously deleted off his twitter page.